STYCZNEWe are experts in what we do...
STYCZNEWe are experts in what we do...
STYCZNEWe are experts in what we do...
STYCZNEWe are experts in what we do...
Who We Are...
Styczne itself is a project that fosters an environment where ambitious, qualified and innovative talents work and collaborate with over 20 years of tradition and quality as the foundation. With time, experience, professionalism and expertise we have evolved into a solid entrepreneurial reality in the panorama of hospitality and residential interiors for high quality product and service offerings. With utmost care and accuracy in our thought process and workflow, we demonstrate high level of commitment and respect towards the customer.
Our association introduces you to the precious skills, values and passion, which go into each and every step of balancing our capabilities, experience and economies with ever changing customer desires in the procurement management consulting and bespoke product solutions domains.
We strive to increase our competency levels by building strong minds with an obsession to perfection and sensibilities. Nothing is impossible and we assure very high standards of delivery and performance. We offer our services with lots of dedication, conscious of providing something that makes our customers satisfied.
We are already mature, which we want to confirm and continue to grow, for us and most importantly YOU!!
Why Us...
Bespoke, the practice of giving life to offering products and services with specific feature sets is a trend that has become popular in the recent years offering the most effective response to a need, desire and or a particular necessity. This measure reflects our will and strong resolve to innovate and progress by observing reality and understanding ever changing customer demands emphasizing the importance to raise the bar and offer high standards of delivery. Every plan and every project, we start with a clean sheet of paper to capture requirements and offer world class appropriate solutions according to wishes, material, color, size and function. We aim to meet your specific needs; after a preliminary dialogue and collaborative analysis of all desires, we will shift towards a more rewarding horizon with great product and service offerings. Enthusiasts of work done well, our tangential thought process iced over by innovation makes us unique in the ability to meet customer expectations and win continuously market challenges with a sense of corporate responsibility.
Our Mission
To differentiate and position ourselves as being experts in identifying and exceeding stakeholder expectations and market challenges through holistic attention and focus to research and innovation thereby ensuring highest level of product and service quality.
Our Vision
Offering the world a wide portfolio of brands coupled with world-class consulting services to satisfy desires and needs through our winning network of partners and build mutual loyalty.
Our Team
The entire team of Styczne is handpicked and have joined hands with a growth mindset, with a view to offer world class solutions in the hospitality and residential interior domains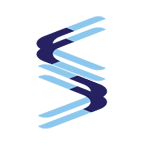 Chandrasekhar M G
Executive Director
Regarded as a pioneer in handling high end hotel projects across multiple locations in India and is highly respected by the business fraternity for his quality and on time deliveries. As an executive director, he supports us in sourcing high end projects and mentors us in different stages of execution till completion.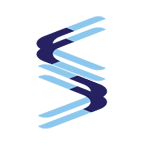 Venkatrama
Executive Director - Supply Chain
A MBA Graduate with extensive experience in the field of Procurement Management & Interior Solutions in the institutional and retail space. With several landmarks to his credit in addition to his strong business acumen in launching and incubating business units, he possesses solid organizational leadership and decision making skills that make an immediate contribution to business, operations and delivery.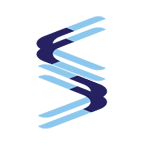 Rangaraj G
Executive Director - Projects
Has cognizance in the field of infrastructure. Endowed with a flair for adopting modern construction methodologies in compliance with quality standards. Proficient in swiftly ramping up projects with competent cross-functional skills and ensuring on-time deliverables within pre-set cost parameters.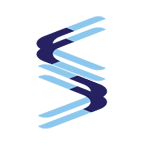 Giri Rajesh M
Executive Director - Business Development
A leading residential and hospitality consultant providing turnkey solutions for many prestigious projects across India and overseas. His journey of 15 years has seen many projects for residences, hotels, restaurants and IT company interiors. He has exemplary sales management and business opportunity management skills.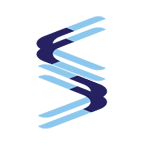 Balamurugan G
Executive Director - Operations
An operational wizard with a keen sense of problem solving offers us the additional strength towards improving our operational efficiencies across different stages of business.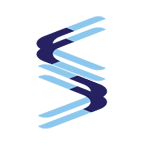 Srinath S
Head - Procurement
With over two decades of procurement management and general management experience in the construction and hospitality solutions domains, he brings to the table expertise in handling multiple turnkey projects at a global level by successfully optimizing vendor processes and capitalizing on revenue generation opportunities.
India
Giri Rajesh
+919972077666

UAE  
Giri Rajesh
+971 589167331
Oman 
Nirmal Thomas
+968 98170103